Online reservation system
In today's fast-paced world of the Internet, as many as
of people now book their holiday online.
So, please make sure to be available on as much as online booking systems.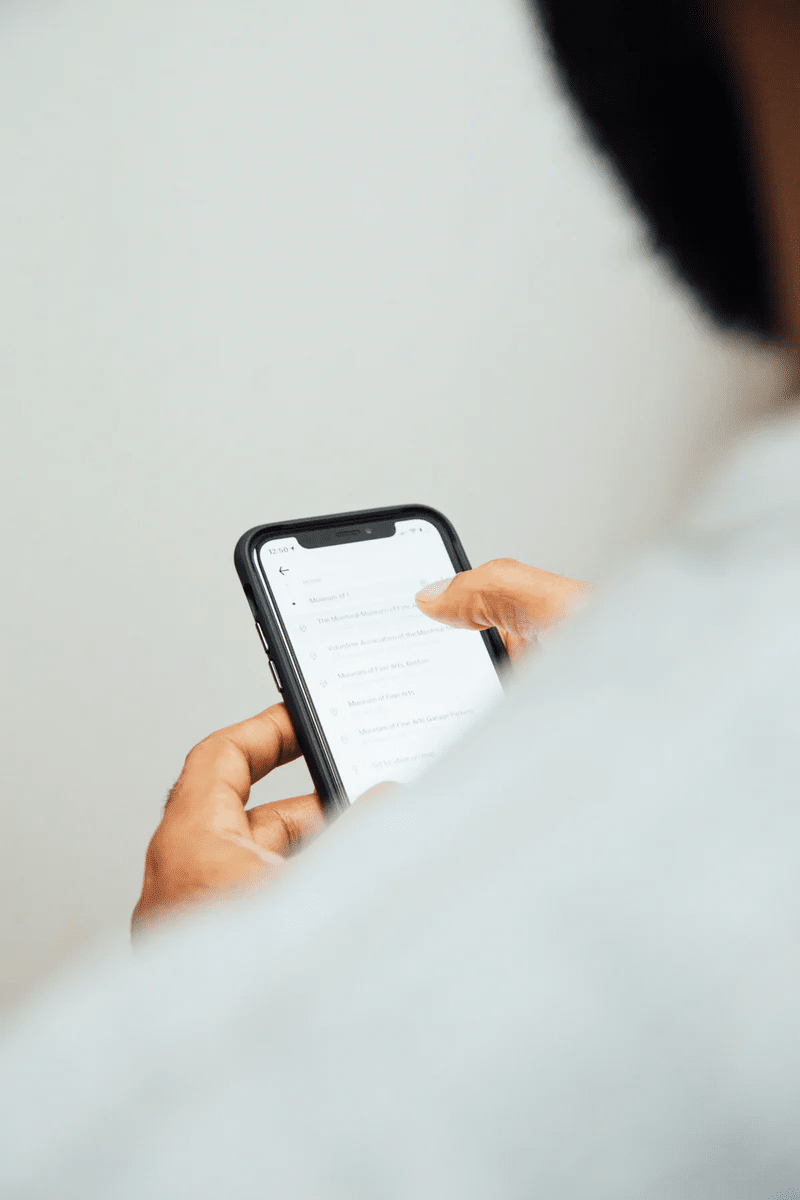 Grab the chance to connect your hotel to international and local online booking systems and multiply your revenue by adding several booking channels.
Online reservation
system
ORS is a complex system of fully automates your hotel with more than 80 global online travel agencies such as booking.com, agoda.com, airbnb, and local OTAs like ihotel.mn xxxroom.mn and joinme.mn. In addition, you can manage from a single window with Facebook page, chatbot , website and search engines.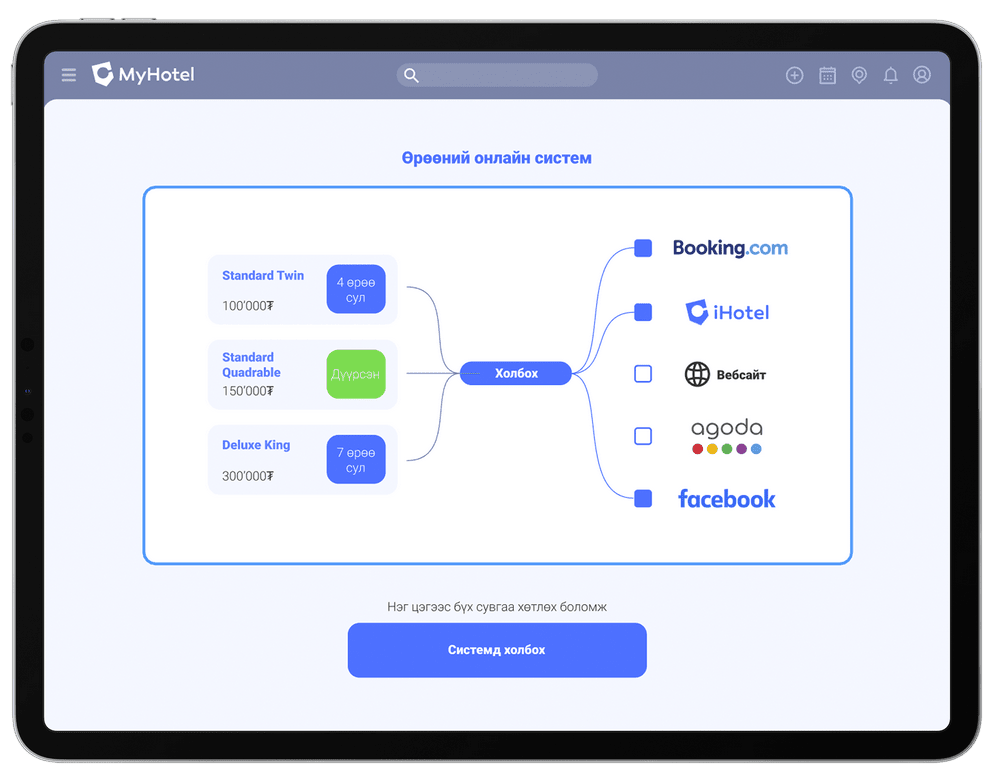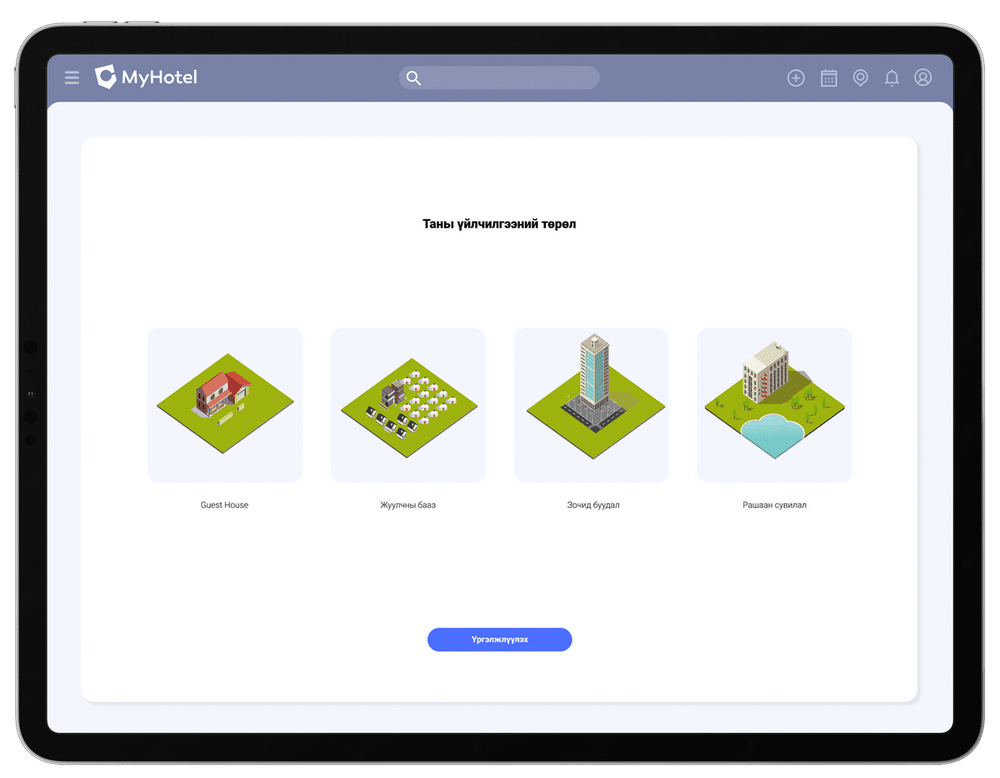 You can provide your information into our system once and for all, as like playing games.
Then you can connect to more than 100 booking channels with a single click. It helps you fully automating your time-consuming and erroneous operations, such as updates, price changes, and room availability. Save your time and avoid mistakes.
Opportunities of
booking channels
Channel Manager

Using our Channel Manager, we can automatically connect more than 80 OTAs. You can manage them easily from the single window, and use them efficiently without making mistakes.

Channel Manager is a service that connects your hotel to an Online Travel Agencies such as booking.com agoda.com airbnb.com expedia.com etc.

For small and middle-sized hotels, connecting with those online travel agencies and managing prices, notifying room availability is a difficult task that requires much time and knowledge.
Facebook Chatbot
Nowadays, the most travelers communicate with hotels via Facebook chat to book rooms, get information and give review.

For this time-consuming and complicated procedure, we offer a technological solution! That will facilitate the work for you through automatic chatbot and provide customers with fast and timely service.
Booking Engine
Would you like to get the comfirmed booking with commission fee-free?

MyHotel booking automation is a service that turns your website, blog and Facebook page into a fully automated, comprehensive payment solution with a directly connected booking solution.
Facebook Booking
Using Myhotel RMS, you will be able to receive reservations directly through your Facebook page. One click by Book Now button on your Facebook page, visitors can confirm their bookings quickly and easily.
Local OTA ihotel.mn
MyHotel RMS is linked to local booking platforms such as ihotel.mn, joinme.mn, xxxroom.mn, which allows you to manage bookings from a single window and quickly update your price and room information in one action.