Mission
We are
Helper for travelers
Partner for accommodations
Technology interconnector for those.

Values
- Customer is king, Partner is queen
- Challenge, Learn, Growth
- One team
- Innovation
- Work Hard, Play Hard

Vision
Become a national company
to distribute Mongolia to the world
Our company
iHotel LLC is established in 2014 to provide consulting service for hotels. Since 2016, the company developing online reservation system (online travel agency) called iHotel.mn for online hotels, resorts and tourist camps. Now we are cooperating over 400 hotels, resorts and tourist camps and doing their direct reservation through our system.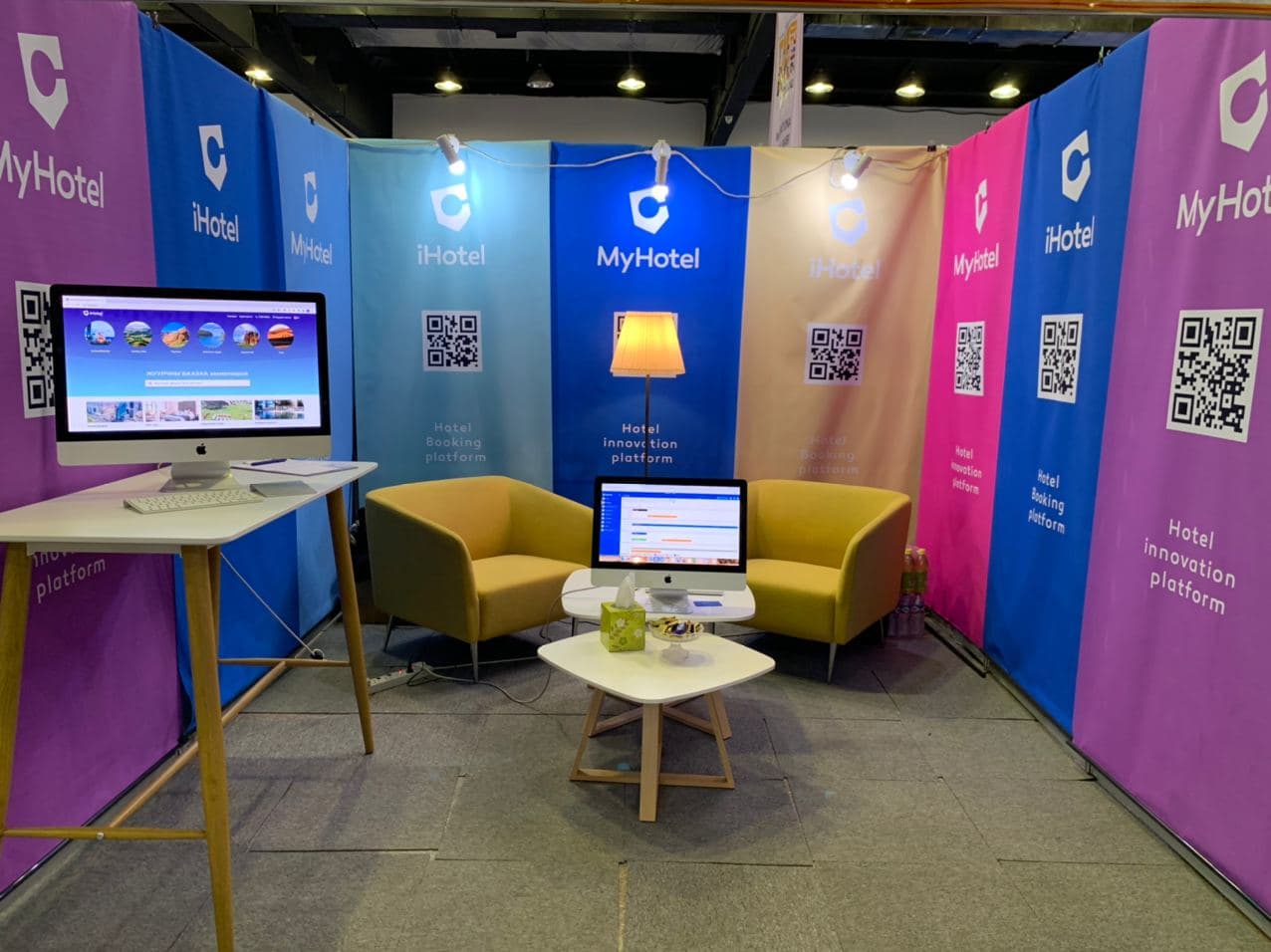 2018

Asian top 100

2019

SEEDSTARS National Winner

Vitae adipiscing turpis. Aenean ligula nibh, molestie id viverra a, dapibus at dolor. In iaculis viverra neque, ac eleifend ante lobortis id. In viverra ipsum stie id viverra.

2019

- Founded
- Started to develop iHotel HIP
- Mongolia
- Pre seed round


*

- Seed round Investment
- Philippines, Kazakhstan, Vietnam
- Online rooming system
- Pre seed round


*

- Turkey, Estonia, Romania, Belarus, Latvia, Azerbaijan
- Series A
- AR, Property management


*

- Bangladesh, Pakistan
- Starlink project implement
- MarketPlace System